In 2010 the name of the fictitiuous band (as in fact it is nothing but a soloproject) Silly Cone Brain was changed into Dentl Care.
Though the musical message to this name has nothing to do with the reflection not to  underestimate a good dental hygiene, shortly it meant: be different.
With Dentl Care purposely written faulty, more beat was introduced to the repertoire than was before 2010.
Yet it where those two projects that kickstarted the Pef record label, an independent label producing, conventional and experimental digestable and often danceable music and creative spoken word. By now there are 5 productions, 3 of them compilations of music written and performed by Pef (or Page 84).
The first two CD's of the label bring a selection of computer composed music with rather very occasionally voice or vocal dub. They originate from "Silly Cone Brain"project"s (Dentl Care) and from a "short lived" Page 84 project (called : Page 84). A variety of music styles are on display, experimental, classical, jazz-inspired. Written for small ensembles rather than bands. Also very suitable as soundtracks.
Though Pef played keyboards to compose the first songs, instrumentals are mostly composed and arranged using a computer. Later he composed music for an eclectic play. It adds up to the range of styles that were tried out.
That  is also how he got into the experimental poetry recital, derived from recordings with a dictaphone, the late nineties; actually along the way for looking for stunning and different poetic stuff for the play.
Poems and improvisations were included in 1997 in the experimental poetry collection This is a Question! The Cd with words of that  play published by Pef Records, does not include the original material but simalar tracks translated into the dialect of Ghent. So does the pure poetry CD bring Dutch poetry only.
The mix of the CD Music and Words, wants to air the types of music Pef composes, as well as the poetry he brings, and how he brings it.
Projects are solo projects, however the end of the nineties once again, Page (as he was called then and there) joined a band called T-Bay.
The band never performed in public, but 20 or more creative rearsals and jams resulted in 50 songs or songs try-out. Those are carefully registered on Cd's part of the Pef private discography.
SO are the other hundreds of raw and less raw song and instrumental material, that are part found of about 25 CD's of 80 minutes each. Not all of them as interesting as the other, but as Page used to say "potential'.
Looking back at the long period of songs, composing and lyric writing, some project can be classified. The early Page and the Music box work, rocky simple, societal perhaps and with weaker vocals. Rhythm box, keyboards and voice, merely songs.
The more danceable, experimental  and electronic Blue Project (Now Bloo Project),  lot of experimentals and shorter lyrics. Then there are more so  called "shortlived" projects as mentionable: the harmonica project bringing simple folky tracks of a creative in-experienced player so to say.  There is finally the 1345t412d project (read as Bastard), later on again re-branded as 1345t (or Bast).
Of this all carefully selected tracks are found of Music and Words (Pef Records 201401). The music of Dentl Care evolved. Now we hear more songs, catalogued as symphonic synth rock, synth guitar rock, experimental symphonic rock, etc… and vocal experiments) Finding a harmony in producing digestable modern experimental music in combination with suitable lyrics.
As such a big scale Pef music style pass the stage in that 64 minutes CD, in the second version they were listed as part one, the harder department, and part 2 the softer department, making this CD a better listener.
However the true intention is to find bands and ensembles willing to cover the songs and compositions, rather than finding a den for Pef to perform them. And channels to air the music as every musician wishes of course.
So it is with many of the compositions, some of them Pef wished to be performed under his visionary eye and supervision, others are open to a wide or woder interpretation.
Some songs are simply signed as Pef, this means they are not seen as Dentl Care songs, just a feeling nothing more, we guess. Bass playing and drums are ambitions and fun, not skills yet
In 2010 werd de naam van de fictieve muziekgroep ( welke in feite niks anders is dan een soloproject) veranderd in Dentl Care. De muzikale boodschap achter deze naam heeft niks te maken met het advies in degelijke tandhygiëne niet te onderschatten kort samengevat betekend het wees anders. 
Met Dentl Care, opzettelijk fout geschreven werd meer slagwerk toegevoegd aan het repertoire dan voor 2010 het geval was.
Het waren die 2 projecten die de aanleiding waren tot het opstarten van het Pef platenlabel, een onafhankelijk label, die conventionele, licht experimentele en vaak dansbare muziek en creatief gesproken woord uitbrengt. Het label heeft reeds 5 producties uitgebracht, waarvan er 3 verzamelaars zijn van muziek geschreven en gebracht door Pef (of Page 84).
De eerste  cd's van het label brengen een selectie van computercomposities met af en toe stem of vocale toevoeging.
Ze zijn afkomstig van een Silly Cone Brain projecten (Dentl Care) en van kort-leven-beschoren-projecten zoals Page 84. Een waaier aan muziekstijlen passeren de revue; experimenteel, klassiek of jazz geïnspireerd. Dit alles geschreven voor kleine ensembles dan voor muziekgroepen. Tevens ook goed geschikt voor soundtracks.  
Alhoewel Pef een klavier hanteerde voor het schrijven van de eerste liedjes zijn de instrumentale werken via de computer ingeschreven. Later componeerde voor een eclectisch toneelstuk. Dit bracht een invoeging van extra stijlen teweeg.
Zo kwam hij ook bij experimentele poëzievoordracht terecht. Deze werden gemaakt in de late negentiger jaren; hij gebruikte een dictafoon en improviseerde tijdens wandelingen op zoek naar originelere poëzie voor het toneelstuk. 
Gedichten en improvisaties werden in 1997 verzameld in een experimentele dichtbundel This is a Question! genaamd. De cd met woorden van een toneelstuk uitgebracht door Pef records bevat niet het orgineel materiaal maar een versie vertaald in het Gents. De compilatie cd Music and Words, toont de muziekstijlen waarbinnen Pef actief is en ook tonen welke poëzie hij maakt en hoe hij het brengt.
Projecten zijn vooral solo niettegenstaande zijn solo projecten maar het einde van de jaren negentig Page zoals hij toen genoemd werd maakte deel uit van een band T-Bay genaamd. De groep deed nooit optreden, maar 20 tal repetities en jams later beschikten ze over een voorraad van een 50 tal ruwe songs en instrumentale werken. Al deze zijn zorgvuldig samengebracht op een 25 tal cd's die deel uitmaken van Pef's private collectie.
De een al interessanter dan de andere maar zoals Pef het toen wist te omschrijven: potentieel bevattend. Terug blikkend op de periode van tekst en muziek schrijven kunnen sommige projecten als volgt gecatalogeerd worden: een eerste Page and the Music box periode met eenvoudig en rockend werk. Dit wellicht maatschappijkritischer en met zwakkere vocalen vooral liedjes. Gevolgd door de dansbaardere experimentelere en elektronischere Blue project (nu Blooproject) periode. Hier vooral experimentelere nummers en minder tekst. Verder zijn er nog de kort leven beschoren projecten vooral het noteren waard het harmonica project met folky nummers van een creatief vrij onervaren harmonica speler.  Tenslotte rest er nog het 1345t412d project (gelezen al Bastard), nadien herdoopt als 1345t (of Bast).
Een selectie van dit alles zorgvuldig samengebracht op Music and Words (Pef Records 201401). De muziek van Dentl Care is geëvolueerd. Deze bevat meer rockende liedjes welke ondergebracht kunnen worden als zijnde symfonische synthesizer rock, synthetische gitaar rock en vocale experimenten.  Een evenwicht wordt gezocht tussen verteerbare experimentele muziek en passende teksten. Hoedanook het is vooral de bedoeling bands en ensembles te vinden die bereidt zijn dit werk de coveren zij het al dan niet met eigen inbreng.
Pef Literatuur: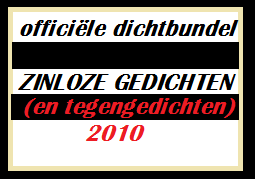 Zie officiële PEFbundels.